We recently sat down with Alex Oxenham, Co-Chief Investment Officer of Hilton Capital Management, to examine how he views certain economic indicators when evaluating Hilton's Tactical Income strategy. Although Alex and the investment team follow scores of indicators, he chose five in particular that he favors.
"First off, let me start by saying that I'm by no means an economist," warns Oxenham. "I'm not a sommelier, but we own a winery. It so happens that these data suit me. I know what's good for my grapes."
Hilton clients and partners are familiar with the team's deep analysis of several indicators from the quarterly investment call during which the team offers a full analysis of economic trends.
"These indicators contextualize our view of the economy," says Oxenham. "These five indicators are important, but they all have flaws. You have to understand these inherent flaws and have the ability to see how and when they correlate in order to spot hard trends and determine a probable outcome."
1. ISM Manufacturing and Services PMI
Organization Description: Institute for Supply Management® (ISM®) is the first and largest not-for-profit professional supply management organization worldwide. Founded in 1915, ISM has more than 50,000 members located in 100 countries. (Source: www.instituteforsupplymanagement.org)
Survey Description: ISM Manufacturing = an index based on surveys of more than 300 manufacturing firms by the Institute of Supply Management. It monitors employment, production, inventories, new orders and supplier deliveries. PMI = Purchase Managers Index is an indicator of the economic health of the manufacturing sector of the economy. You cannot invest directly in an index. (Source: Bloomberg)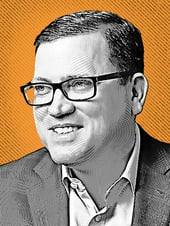 "What I like about these surveys is that they're with the management teams. So it's an index based on surveys of leaders and managers in the trenches. The benchmark itself is important because historically there has been an identifiable pattern prior to recession so it's been a reliable predictor. As always, it's critical to contextualize data.
For example, a current flaw in the survey is that it's picking up a genuine concern around trade tension. Therefore, I believe the data to be artificially weak and not purely reflective of market conditions. Revenue and bottom lines remain strong so I believe these companies are being overly pessimistic, which I'll speak to in a moment. Overall, the ISM does a good job selecting a cross section of industries.
Just to drill down further on trade while we're speaking to it, there's a broad concern around trade related to tariffs. That commentary is beginning to permeate the larger economic narrative so ISM data have seen a pretty serious decline. The actual results have been stronger than the ISM suggests. But generally if you saw a longer-term declining trend and you didn't have a geopolitical concern, you could surmise a weakness in the economy. I believe if trade tensions disappeared tomorrow that ISM would improve precipitously.
That's why you never rely on one data point. Which leads me to number two..."

2. U.S. Initial Jobless Claims
Report Overview: Jobless claims are a statistic reported weekly by the U.S. Department of Labor that counts people filing to receive unemployment insurance benefits. There are two categories of jobless claims—initial, which comprises people filing for the first time, and continuing, which consists of unemployed people who have been receiving unemployment benefits for a while. Jobless claims are an important leading indicator on the state of the employment situation and the health of the economy. (Source: Investopedia)
Report Home: https://www.dol.gov/newsroom/releases/osec/osec20190705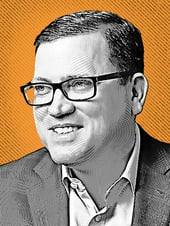 "This is actual data of the number of people who were laid off. It's useful because prior to the start of every recession there has been an increase in initial jobless claims. Unlike surveys, this is hard data. Right now, by the way, the data set here haven't changed much. So you correlate that to ISM and that's one reason you can see that ISM has a shadow of trade tension.
The Hilton investment team is always trying to move away from a downdraft in the market, so pairing the data to the surveys helps further contextualize information. Remember that we want to stay invested to the fullest extent possible in search of return, but you have to stay on top of these key indicators in order to get the timing right."


3. Oil Prices and Inflation Expectations
Report Overview: The Hilton team map the U.S. 10-Year breakeven inflation rates to West Texas Intermediate (WTI) crude oil prices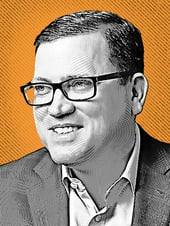 "We look at oil prices a lot in our analyses because of the high correlation to inflation. (Related: Read Hilton's view on Oil Prices here.) Oil Prices drive inflation expectations. We run a yield strategy so obviously a primary risk to our strategy is a broad downturn; no one who manages money wants to be fully invested when that happens. Likewise, rapid increases in interest rates can put us in a tough spot as well. Before rates rise inflation expectations precipitate this movement.
So we look at the U.S. 10-year breakeven, which is calculated by subtracting the real yield of the inflation linked maturity curve from the yield of the closest nominal treasury maturity. You should get the same return from a U.S. treasury as a TIP (Treasury Inflation-Protected Security). We look at the difference. The big concern is that we don't want to own a lot of interest rate dependent securities if we think inflation is going to take off. Therefore we have to use our macro-economic process to understand if there's a disconnect between our expectations of inflation and what the market believes will happen."
4. Small Business Optimism
Organization and Report Overview: The NFIB Research Foundation has collected Small Business Economic Trends data with quarterly surveys since the fourth quarter of 1973 and monthly surveys since 1986. Survey respondents are drawn from NFIB's membership. The report is released on the second Tuesday of each month. (Source: NFIB)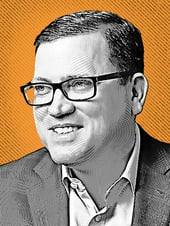 "Now let's circle back to a survey. Again, I like this survey in particular because it speaks to roughly 620 small business owners. It's an overplayed concept that small business is the so-called 'backbone of the economy,' but it happens to be true. In fact, smaller businesses are maybe even more important in terms of getting an economic pulse because they employ more people. It's a larger, more relevant sample set of the working population.
These data also roll over reliably prior to a recession. Now pair this with the ISM data and you'll notice that small business optimism has only rolled over slightly compared to how big business feels. Small businesses are far less sensitive to macro-economic issues like trade tensions so this helps assuage the negativity in ISM data."

5. US Corporate Credit Spreads
Data Source: Deutsche Bank Credit Strategy Indices/Hilton Capital Management IG = Investment Grade. GOVT OAS = government option adjusted spreads is the yield spread, which has to be added to a benchmark yield curve to discount a security's payments to match its market price using a dynamic pricing model that accounts for embedded options. (Hilton Mid-year 2019 Outlook)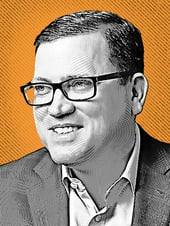 "Lastly, I'll give you some purely market-driven data with corporate credit spreads. We look at broad investment grade debt like Triple-B and higher; corporate, not government. Then we look at high-yield spreads like lower quality companies that have more debt. These three lines move in tandem, but at different magnitudes—though the correlations are very high.
Stepping back for a moment, so far we've looked at survey data, realistic views on jobless claims and inflation. With credit spreads we're looking at bond interest rates and the market's interpretation of the risk associated with lending. Typically prior to a recession, spreads widen. If spreads widen, prices generally decline. It's harder to borrow. It's more expensive. Banks begin to charge more because their models build in default expectations during periods of distress. Historically spreads tend to narrow dramatically coming out of the recession. In the selloff last year they widened, which gave pause to investors but it proved to be temporary.
The bond market is much bigger than the equity market in terms of size, so I always listen closely to the bond market. If you have good data and credit spreads are widening, the bond market is telling you the future isn't as rosey. That's what we saw in 2007, for example. The credit markets got it right. Thus, we use the credit spreads as confirmation of our broader market view, almost like a financial risk sanity check. Right now, we're seeing slightly higher, but not scary spreads. In other words, it's late cycle."
Morey Creative and Hilton Capital Management staff ("HCM") collaborated in the preparation of this article. Morey Creative is a marketing firm engaged by HCM. HCM has reviewed and approved this article for distribution. The information set forth in this article should not be construed as personalized investment advice. There is no guarantee that the views and opinions expressed in this article will come to pass. Investing in the markets involves gains and losses and may not be suitable for all investors. The information set forth in this article should not be considered a solicitation to buy or sell any security.