As we exit one of the more difficult and unpredictable years in recent history, many economic indicators in the United States are trending upward. However, the specter of the market collapse earlier in 2020 weighs heavily on the minds of investors.
The artificial boost of money supply through bond buybacks and direct stimulus was necessary to prop up the markets but has made it difficult to view data clearly. Further, the prospect of a prolonged low interest rate environment has prompted investors to pour capital into the equity markets with the tech sector leading the way and skewing overall returns. Labor initially recovered better than many had anticipated but several important sectors of the economy are stubbornly underemployed or remain completely offline, making it difficult to boost inflation and get the economic flywheel spinning.
It's against this backdrop that we spoke with Hilton Capital Founder Bill Garvey. Garvey has seen his fair share of market cycles and is responsible for building the Hilton investment ethos that has served the company well since 2001. As Garvey enters his 20th year as the architect of Hilton's core Tactical Income Strategy, he offers his thoughts on the state of the markets heading into 2021 and discusses whether or not there are any opportunities in fixed income given the questions that surround equities.
What are your feelings in general about the markets and potential for growth as we head into 2021?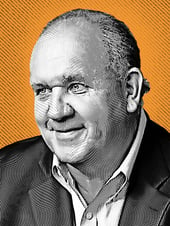 This year presented an enormous challenge to managers everywhere because of the total collapse of the market in such an immediate and dramatic fashion. We've never witnessed a situation where every asset class collapsed simultaneously so any sense of optimism will have somewhat of a hangover as we move forward.
Hilton's responsibility to our investors was to remain focused on what has made us successful for the past two decades, though it was clear that we would need to reset our expectations and drive through some pain before the markets normalized. I think we've done a good job making up some lost ground, which was the most important thing that we needed to do.
Heading into 2021, I would expect the economy to be pretty buoyant in the first half of the year, particularly if we see another round of stimulus, which looks likely. Heading into the later months it's entirely possible that we'll need yet another round in Q4 to drive the recovery home.
We spend a lot of time talking about the equity markets, but the question at hand is whether or not there is a case for optimism in fixed income asset classes next year. Are there pockets of fixed income that can provide yield with a reasonable risk profile?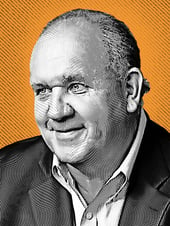 Our feeling is that with 15 million people still unemployed, the case for rates moving higher is de minimis. [Federal Reserve] Chairman [Jerome] Powell has done a tremendous job to get the Fed in a position where they have created a very narrow range on rates.
We could break 1% on the 10-year for example, even though we're still a few basis points below that now. But there is a huge concern among investors looking for income. Spreads on investment grade and high yield bonds have been tight all year so we might have a tough time getting alpha on fixed income return in 2021, though investors will still get the coupon value.
So knowing spreads are likely to remain tight, where do you look to find yield on the fixed income side of the portfolio?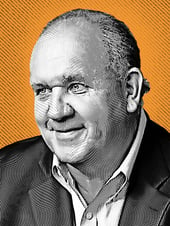 The investment committee has been extremely nimble in this regard while maintaining caution at every turn. Right now we have an overweighting in preferreds, utilizing ETFs to deliver some alpha.
There have been a lot of issuances on the high yield side especially from larger companies that have cash on the balance sheet and solid performance. We're wary of some of the damage that's been inflicted on smaller companies that are highly leveraged. Many of them will likely need to refinance in the near-term to remain liquid so we're focused mainly on preferred positions from highly liquid large cap companies.
We have also found some success with emerging market debt due to the weak dollar and I think you'll see that continue. A weak dollar is beneficial to exports and countries are trying their best to jumpstart their manufacturing and exports so it's a race to the bottom to weaken currencies.
Traditionally, fixed income assets comprise the majority of the Tactical Income Strategy. How have you adjusted the portfolio to address the lack of yield on this side of the equation?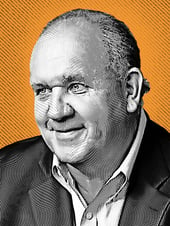 Right now we're running 40% fixed income versus our benchmark of 60% so that kind of says it all. I don't see this changing through 2021. Again, this isn't to suggest that there isn't yield to be found on this side, but it's certainly more difficult to achieve in this environment.
Overall expenditures in the economy are down so there is continued deflationary pressure that stems from the remote employment phenomenon, a massive reduction in travel and lack of purchasing power from those most affected by persistent unemployment. Frankly, we're having a difficult time recognizing a trend that would change our minds as far as the allocation is concerned. The one thing that could have a definite impact is a spike in oil prices but right now there's no rational basis for this to occur.
It's clear the government would like to see some inflation because it would be a signal that the economy is really on track and moving again. But even at 2% inflation today, real rates are still negative. Ninety basis points on the 10-year and 2% inflation doesn't work so rates would have to move higher to outpace inflation for sure.
On the equity side, I should again express that there are some equities with lower beta and volatility that are paying out some nice dividends so that really helps when balancing the portfolio. Companies in the consumer staple space like Colgate, Coca-Cola, Walmart, these are all really terrific options. Coke, for example, has a 3.1% yield right now and all of these companies have the ability to raise their dividends and have a potential for appreciation.
What's the biggest issue on the immediate horizon that will dampen the recovery?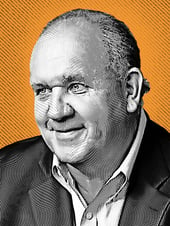 It's jobs, really. Again, simply too much of the labor force is artificially offline due to the pandemic so we have to be patient and wait for the infection rates to slow down and a vaccine to be introduced before we can really say that we're back.
The other concerning factor is that the recovery thus far has been uneven and mostly in favor of the larger companies. Small and mid-sized companies are really struggling and there's still a chance that several of the smaller companies won't survive.
That will be problematic in terms of a full recovery in a relatively short period of time. The longer people stay out of the workforce and the more pain that's inflicted on small business owners, the longer it will be before we can look around and see an economy that we all recognize as normal.
Morey Creative and Hilton Capital Management staff ("HCM") collaborated in the preparation of this article. Morey Creative is a marketing firm engaged by HCM. HCM has reviewed and approved this article for distribution. The information set forth in this article should not be construed as personalized investment advice. There is no guarantee that the views and opinions expressed in this article will come to pass. Investing in the markets involves gains and losses and may not be suitable for all investors. The information set forth in this article should not be considered a solicitation to buy or sell any security.