Since the beginning of the Coronavirus pandemic, Hilton Capital has been tracking and reporting on the toll the virus has exacted on the global economy and the human toll that cannot be properly expressed. The Hilton investment team has expressly amplified the impact on the labor force in the United States during its recent quarterly economic decks so we sat down for a Q&A with Co-Chief Investment Officer Alexander Oxenham to dive deeper into the data.
You've added several labor slides to your economic decks over the past few months. In broad terms, what are you looking for in the data and why have you highlighted it to this extent?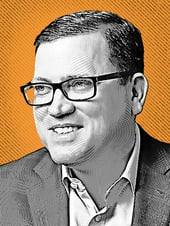 From a purely economic perspective, you can't expect the broader economy to normalize in a labor economy until everyone, or close to it, is back to work. That said, one of the themes you'll hear us harp on is labor as a lagging indicator.
The economy will have already recovered, or be well into recovery when we start seeing labor data get significantly better. So we try to see beyond the macro figures and look for key indicators that are a true expression of the current economic situation. As I've covered in our presentations, you can't expect to recover fully when 15% of the economy remains offline due to the virus. Hospitality, travel, small service businesses, have all been crushed by the response to the pandemic. That's a huge chunk of the labor force that has few options right now and is probably most in need of another round of government support.
Apart from how widespread the effect of the pandemic was on employment, is there anything that jumps out at you in particular that is unique about these circumstances?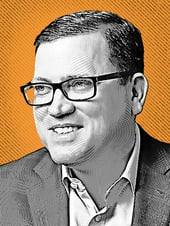 Absolutely. One of the greatest areas of concern with this situation is the disproportionate impact it has had on women in the workforce.
We should talk about the actual numbers here, because I have issues with the data, but it's estimated that between 800 thousand and 1.6 million women have been displaced from the workforce. The explanation appears to be related to online schooling with mothers taking greater responsibility for staying home during this period than men. A trusted source that I follow estimated that the percentage of women who left the workforce to manage the home versus men is something on the order of 75% to 25%. This is something that you don't normally model during a financial recession for example. This is specific to the pandemic and very troubling in my mind.
Beyond the social consequences and issues of equity that this calls to question, what's the absolute impact on the economy? Does it matter whether it's men or women leaving the workforce?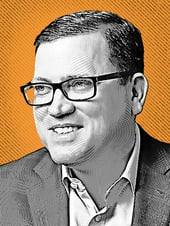 It does. My fellow men and colleagues will forgive me here, but the fact is women tend to be more highly educated and efficient than men.
As a country, we were finally beginning to maximize women participation in the workforce, though they're still incredibly underrepresented in the boardroom. I'm talking about the real labor economy. So instead of talking about pay equity and increasing participation in management and the boardroom, we've taken a critical step backward. Hopefully it's a short-term event because the longer this persists the worse it gets. In a dynamic economy like ours where technology moves quickly and current skills are quickly outmoded, it's imperative to keep learning and growing. When you're unemployed, your skills naturally atrophy. And if that's happening at a time when technology is also moving quickly, it becomes increasingly difficult to get back into the workforce at the same level you left, if at all. So I worry about the long-term consequences of that and the disproportionate effect on women.
You mentioned that you had issues with the way data are presented around labor.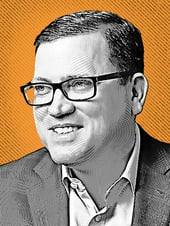 Something we covered briefly in our last quarterly call was the efficacy of the data at the moment. In the beginning of March and throughout April the labor market data was so severe that many states had a hard time keeping pace with the record number of unemployment claims.
There have been countless reports of system failures in states like California and Maryland and enough instances of fraud that we're wary of the figures as they're currently stated. Between system issues and the lag in reporting, our team is more intent on incorporating real-time industry data on foot traffic, dining reservations, travel and consumer behavior in general to predict where we are in the recovery.
What are you seeing from these trends?
It depends. What sector of the economy you work in and where that is matters a lot. Dense urban areas are still on stricter lockdown protocols than other states, though that could change in the winter months.
You look at a place like Nashville as compared to New York and the difference is stark. New York is a service economy now. It relies on foreign travel and tourism, conventions, hotel bookings, restaurants and services related to the financial sector. There's relatively little manufacturing to speak of and, of course, it's a dense urban area. So the recovery is extremely diverse depending upon where you are and what you do.
On the last quarterly call you spoke of permanent unemployment being most critical. Can you flesh that out a bit?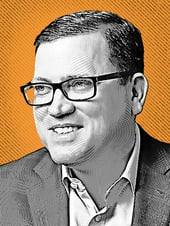 Sure. Permanent unemployment measures those who left work involuntarily and are seeking employment. Here's where the data is somewhat questionable. As of now it's something on the order of 3.75 million people. Last year around this time it was roughly 1.3 million.
During the height of the financial crisis it was 6.6 million. So remember that employment in general is a lagging indicator coupled with the fact that I don't think corporations in the sectors that are operable, meaning the ones that can fully operate remotely, have begun aggressively cutting jobs. So I would look for these numbers to actually worsen. It's probably going to take many years before we return to February 2020 levels.
Again, with 15% of the economy still offline, it's so hard to project full recovery to these levels. The real question is whether corporations will adjust to new, lower levels of productivity with smaller workforces. That's where I worry about skill atrophy and permanent loss. The longer this goes, the more difficult the re-entry.
Perhaps one of the most interesting statistics, further evidence that I'm not fully confident in the numbers we're seeing now is that job openings are surprisingly close to where they were pre-pandemic. This is employers taking specific actions to fill open positions. In 2018 this figure was in the six million range. It opened up to nearly 7.2 million in 2019 and dipped to 5 million in May of 2020. Today it's back to almost 6 million. So this would indicate that hiring, or opportunity for placements, is rather robust. Instead of reading too much into this though, I really think we need time for the data to resolve.
Is there good news?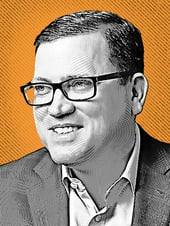 I think so. Just the fact that the numbers aren't presenting to the same degree as the financial crisis alone means that labor is probably better off than we think right now. The very obvious unknown is how we respond to this second wave of the virus.
As we can see in Europe, things are pretty dire and several nations are responding with aggressive lockdowns once again. This will set back the European recovery by three to six months. To the extent we follow suit, we can expect a similar outcome. Mind you, I'm not advocating for or against reopening the economy. I'm simply pointing out our response to the virus, perhaps dictated by the election outcome, will somewhat dictate how quickly the travel and hospitality sectors come back online.
Should the U.S. pursue mandatory lockdowns, it increases the odds of a higher stimulus so it's not a zero sum game. Regardless of the balance of power in the White House and Congress, I cannot see a reason why we wouldn't do another round.
What form of stimulus would be most beneficial speaking specifically to labor?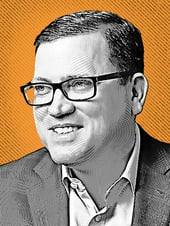 Regardless of the election, I hope some attention is paid to the states this time around. I think there's a solid argument to be made that the PPP loans were a tremendous success.
One of the most important and innovative packages we've ever seen that had a tangible and immediate impact on labor and the economy as a whole. Some repeat measures of a small business bailout, enhanced benefits and funding to the states is important. What's lost in the dialogue of blue state versus red state is the sheer number of people employed by state and local governments. Hopefully the partisan issue surrounding state and local funding disappears when the election is settled.
Last question, and stepping outside of the pandemic for a moment. Can you speak broadly about the changing nature of employment and whether or not an increase in automation and technology will ultimately displace American workers at a higher level?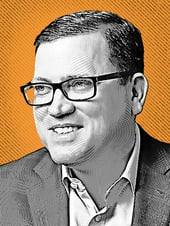 This is one of those topics that tends to be more emotional than practical in my view. If we just look at macro employment trends over time, I see no evidence that technology displaces workers in the long run.
Total employment was 138 million at the peak of the market in 2007. That number grew to 152 million in February of this year and is still at 142 million today, even after Covid. So we have four million more jobs today than we did in 2007 in a massively impaired economy. To the point of your question, I think it's a fair statement to say that the technological advancements we've seen over the past decade have been maybe the greatest and fastest in history. If you map the level of innovation since 2007 – think of all the technology that didn't even exist back then – it's hard to make the displacement argument. There are other attributes that give some credence to this idea, like less labor per unit. That's a valid argument because the growth rate of labor and labor intensity isn't as high. But on the whole, the labor force has grown. Broadly speaking, innovation doesn't happen in a vacuum and technology doesn't occur or operate independent of human support and service. So the jobs might change, but they're still there.
Any final thoughts to share?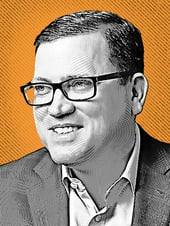 Just that this too shall pass. If we revert to lockdowns again, it will take longer but hopefully government intervention will be substantial and impactful. The most important thing to understand is that as difficult as this year has been, the recovery has likely already taken hold.
Morey Creative and Hilton Capital Management staff ("HCM") collaborated in the preparation of this article. Morey Creative is a marketing firm engaged by HCM. HCM has reviewed and approved this article for distribution. The information set forth in this article should not be construed as personalized investment advice. There is no guarantee that the views and opinions expressed in this article will come to pass. Investing in the markets involves gains and losses and may not be suitable for all investors. The information set forth in this article should not be considered a solicitation to buy or sell any security.