After decades of building a formidable reputation as an equity portfolio manager at the New Jersey-based investment firm Lord Abbett, Tom Maher joined Hilton Capital Management in 2019 to establish Hilton's Small and Mid Cap Equity Strategy.
"The stars aligned at a point in my career when I was looking to create something special from scratch and the Hilton team was looking to expand their portfolio options and build on the success of their flagship strategy, Tactical Income," says Maher. "I knew it was a great cultural fit, and we're incredibly aligned in terms of philosophy and our approach to investing."
"Tom hit the ground running and quickly became a crucial player on the investment committee," adds Hilton CEO Craig O'Neill. "And while we were in agreement at the time that we were late cycle, no one could have predicted how much turmoil 2020 would bring. So even though it seems like a precarious time to be promoting a new strategy, I can't tell you how much we collectively value Tom's input and how important it is to have added a seasoned player to our roster."
We caught up with Maher to look back on his inaugural year with Hilton Capital and discuss what it's like to formulate an all-equity strategy arguably in the most complicated and unnerving of circumstances.
Hilton Capital Management: Current market conditions aside, what has it been like to develop an equity strategy from the ground up over the past year?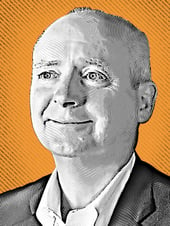 Building something from the ground up is as exciting and daunting as I imagined it would be. The opportunity to really design something based upon a career of accumulated knowledge and experience is truly a gift.
We've gone from a standing start to a well-constructed strategy with research, data and marketing resources backing it up. At this point I would say we're fully in a rhythm, with over a year's worth of track record. The small and mid-cap space is full of opportunity and the Hilton team has given me time, space and resources to build something special. I believe I've been able to contribute to the other Hilton strategies to some degree, but more than anything it's been a treat to collaborate with so many great minds.
HCM: What does that collaboration look like from a practical standpoint?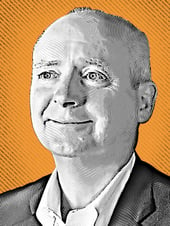 The thing I noticed first is the collaborative spirit. Anyone who has been part of a team that didn't quite jibe knows that results can suffer when people are intractable or show a lack of respect. On the flip side, I've seen situations where there is a herd mentality, or folks are afraid to speak out against strong personalities and that can lead to equally negative outcomes.
That's where Hilton strikes a terrific balance. You have some great minds and remarkable depth of experience, and while people are certainly passionate in their beliefs, every member of the committee is respectful and thoughtful. From a practical standpoint, as an example, Alex's [Co-Chief Investment Officer Alex Oxenham] macro-economic perspective is invaluable to me when constructing the SMCO strategy. Likewise, I look to add value when the team is discussing certain sectors or individual companies to include in other strategies.
HCM: Is there a way to describe where we are today other than "unprecedented."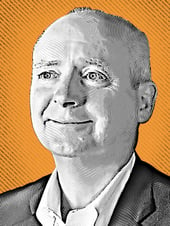 I know the word is terribly overused, but it's an accurate description of 2020 so far. In the year and a half I've been here it feels like we've seen a full market cycle – and that should take like 15 years! It's fair to call that unprecedented. There are many cross currents in the economy, both positive and negative, so it takes some careful fundamental work to discover which companies truly have good prospects versus those that are just bouncing off the bottom.
HCM: How can we be both early cycle and in the early innings of a recession?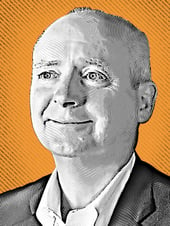 Well that's the rub. Since the lows the market is trading as if the next expansion has begun. The market is a discounting mechanism, valuing stocks today on what it perceives to be the company's future prospects. Since this is largely a manmade recession, and we are seeing signs of the economy restarting, the market appears to be willing to look further into the future than usual. Super low interest rates support this phenomenon as well. But what has been surprising is the speed and magnitude of market moves - it's been fairly breathtaking.
The debate is whether stocks have gotten ahead of themselves. Thus far the Federal Reserve has made the difference, essentially backstopping the markets. Fiscal stimulus, if we get programs of sufficient magnitude, can also help to plug the gap. But the market needs to see evidence that the economy can grow on its own. It appears that stocks are being valued on 2022 or maybe even 2023 earnings. Many questions linger – will there be a second wave, will we see more lockdowns, will we have effective therapies and/or a vaccine, etc. On top of that we have trade issues, social unrest, and an election to contend with as well. If, and that's a big "if", we can navigate these issues well enough for the picture to continue to improve then stocks can keep moving higher. If one or more of these issues cause enough disruption to darken the outlook then stocks may struggle.
HCM: So what kind of scenarios do you model for the near future?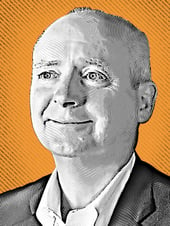 Keep in mind that the 2020 baseline is unusual, to say the least. The first quarter was mostly normal (for lack of a better word) but ended on a very negative note. The second quarter is expected to show record breaking weakness, and then the third and fourth are expected to show robust recovery. As the economy ground to a halt just about all stocks went down together. There was all-out panic, driven by a complete lack of visibility. Next we saw a few weeks early in Q2 where the market started to identify companies that clearly had the financial strength to make it to the other side, but the weaker stocks continued to fall. Then the Fed's intervention occurred, and it had a disproportionately positive effect on companies with weaker balance sheets.
This led to a bounce back, where some badly damaged companies rebounded strongly. Companies that had held together – relatively speaking – recovered, but less dramatically. Now we are at the point where the market is trying to decide whether we will experience a sharp recovery or a protracted one. Given what has transpired we see three potential scenarios:

The market could drop again from here, because we've had too much recovery too fast, the fundamentals don't pan out as expected, or both. If this type of retracement occurs there is a good chance the stocks that rallied the most may struggle the most, particularly if this forces investors to pay more attention to fundamentals.
The recovery meets expectations. In this case the market may continue to rise, possibly at a slower pace, but still would stay positive. Since the companies with weaker balance sheets and prospects have already benefited from the Fed's actions we think the market will refocus on those companies poised to outgrow their peers. Balance sheet strength will provide the healthier companies with flexibility, whereas those "saved' by the Fed's action will be able to play along, but may not continue to see the biggest gains.
The economy has to grind out a more protracted recovery. In this scenario the edge clearly will go to those companies with better secular prospects. Some of the more cyclical groups need a strong macro tailwind to perform, so they may lose relative attractiveness, particularly considering the big gains already experienced off the bottom.
We are coming up on the end of the second quarter, and the reporting season in July/August will be particularly telling. To a large extent the market is backing out Q1 as a "one time event" which doesn't reflect the earning power of companies. During Q2 market participants have fixated on the sequential week to week improvement. Basically unless there is hard data to prove otherwise it is willing to assume the recovery is upon us and is occurring at a steady pace. Most companies have pulled guidance for the year, so investors have been left to their own devices and have chosen to be optimistic since the market bottom in March. As we get the quarterly reports, the "report cards" if you will, there will be more data to consider.
HCM: It seems like small caps would carry more risk at a time like this. How do you evaluate small-cap opportunities during a volatile period?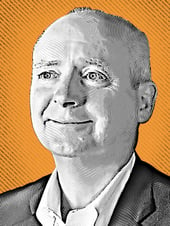 It's a great question. Small and mid-cap stocks, by their very nature, carry higher risk than large or mega-cap stocks. They tend to be less diversified, face more competition and see higher variability in their results. They might be regional or have fewer business lines, which can be weaknesses as well. But they also have the ability to make their own weather, and can be more nimble. A smaller or mid-sized company can get it right and buck the trend of its overall industry.
There can be more differentiation, and therefore the ability to create more alpha. The ability to find the right companies matters, and an assessment of the management team, the balance sheet and the business model can truly matter. This is exactly why the small and mid-cap universe is my favorite hunting ground. I feel that a fundamental approach to the "SMID" space can uncover attractive investment ideas with some dampening of the volatility inherent in this cap range.
HCM: Speaking of industries, where do you focus your attention?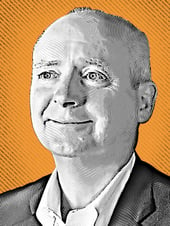 I like to say that I'm sector and industry agnostic, but we all have our biases. I am more focused on owning what I see as better stories rather than trying to hit specific sector or industry weights. If a particular exposure – or void – is hurting performance I will redouble my efforts to make sure I'm not missing something, but I won't force sector exposures.
Right now my biggest allocation is to technology, but I hold a diverse set of tech stocks with varying dynamics. My holdings range from recurring financial processing and billing companies to services and SaaS companies to more volatile semiconductor and hardware businesses. So while tech is considered a single sector, my holdings exhibit very different dynamics - oftentimes more related to their served markets than the technology industry.
Another sector where we have exposure is industrials, but here again it's important to consider the composition of the sector. Small and mid-caps industrials is a bit of a catch-all sector; as such it covers a broad swath of the economy. Currently I hold a variety of companies, ranging from engineering and construction services to government services to applied technology companies. Once again the focus is on capable management teams with attractive business models.
It's worth mentioning that I do not have much exposure to traditional "early cycle" industrials such as machinery, aerospace and transportation. I do, however, hold several stocks that will benefit from any stimulus spending. This positioning matches my current view, but as always I remain open minded. If I gain confidence that we are in a traditional early cycle phase of the economy I will add appropriate exposure. I have a list of candidates that I can quickly ramp on and add to the portfolio.
Healthcare is another area of interest, though I have a more modest exposure than the index. This is due to a lack of biotech names in the portfolio. Biotech is obviously a vibrant and growing industry, but without expert input the almost binary nature of these stocks make them difficult for me to invest in. I want to understand the fundamentals of the companies I own, and without an MD or PhD that can be challenging in Biotech. But since I see the promise of the biotech industry I look for ways to participate in that trend.
I currently own one company that provides outsourced drug trial services and another that provides equipment, supplies and services to the biotech and pharma industries. Smaller biotech companies don't have the internal resources, and large pharma companies have realized the value to outsourcing non-core functions which drive solid revenue growth for these companies.
I also hold a decent weighting in the financial sector, but once again a closer look reveals a differentiated holding list. Most people equate financials with banks, and while a fair bit of my financial weight is indeed banks I also hold two investment banking boutiques and one reinsurance company.
Traditional banks tend to move in a somewhat monolithic fashion, with interest rates and the credit cycle heavily influencing the group as a whole. For this reason my exposure is relatively modest, and consists of carefully selected banks. My holdings include a Texas bank with a very conservative credit culture, important when operating in a region with tight ties to the energy industry. Another one is a large regional that is undervalued and could be a takeout target for a super-regional. The investment bank holdings are particularly well suited to the current uncertain environment, both having pro-cyclical M&A advisory revenues as well as sizable restructuring practices. M&A is largely on hold at the moment, but restructuring is booming. Even if the economy turns up there will be a tail of restructuring assignments for years to come.
HCM: What about sectors related to the consumer?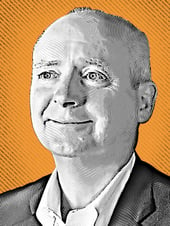 Right now my consumer discretionary allocation is around 7%. We have seen a big bounce in many names here, and frankly I am skeptical of how sustainable the move will prove to be. Many stocks have recovered from the near-death covid experience, but I still see secular challenges. My consumer staples weight is actually a tad higher than my discretionary weight, and is made up of a differentiated supermarket chain, a food company in a growth category and a home-and-office water delivery business.
HCM: Is identifying acquisition targets a big part of the strategy?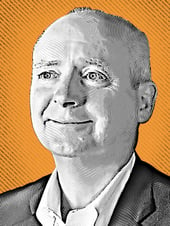 I rarely use the likelihood a company will get acquired as the basis for an investment. Acquisitions are hard to call, and even if there is good reason for a deal there are many reasons that could stop it from happening. To the extent I identify solid companies trading at attractive valuations others will see it too, and so from time to time portfolio companies do get acquired. This is usually a great outcome.
Believe it or not I probably think more about acquisitions in the other direction – owning the acquirers. But there are good acquirers and not-so-good acquirers. Good acquirers can explain why a deal makes business sense and why they are the logical acquirer of the business. They also tend not to overpay, and have the requisite skills to absorb and integrate the acquired business. Bad acquisitions are done in order to cover up weak fundamentals and/or to create the illusion of growth. Some "rollup" stories make sense, others do not. Some companies, such as Teledyne, are adept serial acquirers. For these companies acquisitions are a core part of their strategy, and they are able to leverage existing technology, manufacturing, channel relationships, end markets or other aspects of the business. Generally these companies can improve the margins of the acquired business, accelerate its growth rate or both.
HCM: When you talk about well managed, are you basing that on financials and performance or do you have access to speak to management as well?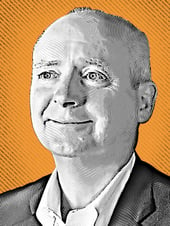 I try to talk to management whenever possible. I also avail myself of analyst day presentations, quarterly earnings calls, conference presentations and whatever other resources I can find. My history in the business and long relationships, along with Hilton's reputation are helpful in getting access. Additionally I've found that management teams are looking for investors that truly want to understand the fundamentals, so when the questioning is along those lines they are happy to engage.
Since Regulation FD [Full Disclosure] was put into place in 2000 we all have access to the same information on public companies. That said, taking the time to listen directly to management can prove invaluable. You can pick up cues, slight changes in tone or nuances to the message. Also by tracking companies over time you can sense changes in strategy, market conditions, or tell when a particular action doesn't match with the stated strategy. Combining this kind of research with the available financial data is what is needed to synthesize a coherent investment thesis.
HCM: Any final thoughts you would like to end with?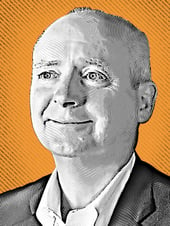 I think we covered a lot of ground. I would just emphasize that these are unusual times so be cautious of anyone who claims to have all the answers. As I said before, I think we'll learn a lot when Q2 earnings are released and we see how the market reacts. The Fed has provided massive support and has made it clear they'll come back again if it's needed to keep things afloat in the short run.
A side effect of their efforts is it's hard to generate much return outside of equities at the moment, which draws more money into stocks. Could we be witnessing the creation of a bubble? It's possible. Could we see a retracement even if the economy is on the road to recovery? Sure. Or could we see a continued strong market as market participants get even more enthusiastic about the future? Of course. As a portfolio manager I look to participate when the market rises and minimize the hit when the markets decline. Key to that is having an underlying philosophy and process and sticking to it. I do, and it's underpinned by owning companies that are well managed and are solidly capitalized. That can sometimes mean not getting every last bit of upside the market has to offer. To me that is a trade-off worth making.
Click here to read more about Tom Maher.
To learn more about the Small- and Mid-Cap Strategy, click here.
If you would like to book Tom for a speaking engagement or interview, please contact martensb@hiltoncm.cm
Morey Creative and Hilton Capital Management staff ("HCM") collaborated in the preparation of this article. Morey Creative is a marketing firm engaged by HCM. HCM has reviewed and approved this article for distribution. The information set forth in this article should not be construed as personalized investment advice. There is no guarantee that the views and opinions expressed in this article will come to pass. Investing in the markets involves gains and losses and may not be suitable for all investors. The information set forth in this article should not be considered a solicitation to buy or sell any security.